Is a product demo still valuable in a modern world, with an abundance of information?
Well, let's imagine the following scenario: You have a brilliant product. You ask your marketing department to find the best possible ways to market your product. They go ahead – and start rolling out high-quality blog posts, email newsletters, social media posts, and more. You see a surge in your website traffic a few months later.
But wait!
Even though dozens of prospects are visiting your website, your bounce-off rate is somewhere around 98-99%. Looking at this, you head over to your marketing department and ask them – how can we lower our bounce rate? How can we generate high-quality leads and get as many people to try out our product as we possibly can?
The simple answer is, if you are selling a product, your target audience wants to see whether it's a good fit for their company. In a B2B environment, there's no single decision-maker involved. There are many! And before they approve the purchase, they would want to see whether a product is beneficial or not. That's where product demonstrations come in.
Product demos can be a foot in the door
A product demonstration is one of the neatest ways to generate more leads, especially if you have a premium quality product/service. Showing what your product can do helps in getting prospective clients and investors interested in your business and excited about what you have to offer.
Product demos help in expanding customer interaction – which is a vital component of brand credibility and in turn helps in building a trusted community of loyal customers and trustworthy businesses.
Product demos will open new perspectives and potential for your product. By hosting a product demo, you as a business, are showcasing the best attributes of your products and highlighting the essential features that make your merchandise unique and versatile among competitors. Essentially, you have the power to demonstrate how your product is the best solution to the issues of prospective clients.
In this article, we explore the term product demo, what makes it a crucial component to generate leads and maintain them,  the comparative fringe benefits it offers and how best to use it to your advantage.
What is a Product Demo?
Product demos have long been used as a marketing strategy when it comes to selling a product. What first started as "consultative selling" in the 1970s when marketers went door-to-door offering a free consultation with their products, has transformed today as product demonstration.
A product demo is by far the most crucial fragment of a sales pitch.  It is an exceptional opportunity to educate prospects about the value of your product. In principle, a demo can make or break the deal. It is the difference between closing an important deal and losing an important client. With the advent of the internet, there is more information available online pertaining to a product or service.
This has empowered customers to make well-informed decisions about anything they purchase. As a cause and effect, customers are expecting a business to be answerable to any queries they might have as well as know about the product more first hand from the brand itself.
Ensuring that a customer's needs are met and satisfied with regard to product knowledge has become an essential norm to close a deal. This is why product demos are an essential tool to market a product.
To summarize, a product demonstration is a unique presentation of the purpose of your product aiming to solve the issue at hand while promoting your brand identity to potential clientele. A good demonstration customarily covers all the important features and capabilities of your product. The purpose of the demo is to generate leads directly and if successful to close a marketing deal on the spot.
Product Demo Vs Conventional Marketing Tools: What Makes Product Demo a Good Lead Magnet?
While we have established what a product demo caters to, in order to understand why product demonstration is the most effective way to generate leads, we will have to understand the unique benefits. Here is a list of  perks that support why product demos are a good lead magnet:
Opportunity to showcase product features and valuable insights
Piques interest and curiosity among the target audience
Addresses concerns a prospect might have and increased interactivity
Helps in gaining direct feedback
Provides evidence of a successful product
Opportunity to showcase product features and invaluable insights
Product demos will help you show the best features of your product. Your business has the power to show your product to the best of its ability – highlighting important insights unique to your company in an enveloping environment.
Piques interest and curiosity among the target audience
Product demos are conventionally accompanied by an array of visual displays of your product. This, in turn, enhances the experience a potential prospect gains from the demo which sparks curiosity and has them interested in what you have to offer.
It is in human nature to be curious when presented with a new idea or invention. This inquisitiveness can be used to your advantage. The nature of a product demo where a client can feel, see and even taste or smell a product is more lucrative than reading or listening to a sales pitch.
Addresses concerns a prospect might have and increased interactivity
One of the main advantages of a product demo is that you are representing your product directly to the customer, first-hand. This encourages direct interaction with the clientele where concerns or issues can be addressed and solved. It is easy to find information as well as misinformation on the web. A product demo is your chance to directly interact with the target audience and resolve any misinformation or concerns they might have about your product.
Helps in gaining direct feedback
Customer feedback is an invaluable asset. A product demo allows you to interact directly with the client and gain feedback and suggestions to improve your product on the spot. This offers significant insight that helps your business improve the product in newer ways.
Provides evidence of a successful product
During a product demo, a potential prospect can witness first-hand how your product works and why it works. While a conventional marketing tool may be demonstrating why they should buy your product, a demo will prove why they should choose the product for themselves. Presenting how your product works and having the customer's experience solidifies that your product is the issue-solver they need.
What Makes a Good Product Demonstration: How to Use This Strategy to Your Advantage?
A good sales pitch will turn heads but a good product demo will ensure that people are buying your product. It is the guaranteed way to generate leads. Here is a brief account on what are the areas you need to focus on and what not to do:
Creating a Plan of Action (POA)
Create a plan of action that is tailored to each client base is the first step in the process before the product demo. Ensure that your team is aware of what information the demo will contain. A thorough overview of all elements that have to be included including the description of the products, customer concerns, etc is important to nail the demo
Competitor awareness
The main edge a product demo gives you is that you get to demonstrate and tell the story of your product over your competitor offering the same service. It is imperative to ensure your competitor is not portraying the same narrative as well as knowing if they are doing the demos for free. It is in your hands to ensure your competition is not offering the same demo for free.
Make it open-ended
A client will be more interested in what you have to offer if it is non-committing. You do your job and demonstrate your product to the best of your ability by educating the client. Leaving the choice to them without being too upfront will make your service more alluring. Similarly, allow the client to choose their convenient time to have a product demo. It would be advisable to handle the initial conversations through email.
Create an overview of the demo and share it with the client
First step is to create  an agenda of what you are going to demonstrate and why. This will prepare the potential client, and any bigger doubts can be handled or prepared prior. It would be advisable to carry test samples to demonstrate your product further to create a stronghold as well.
Create a plan for after the Product demo
Guiding a potential client through the process with all the information needed is an important step to close the deal. It is within your capabilities to ensure that the customer is provided with all the information needed. This includes what process to go through to buy your product after the demo.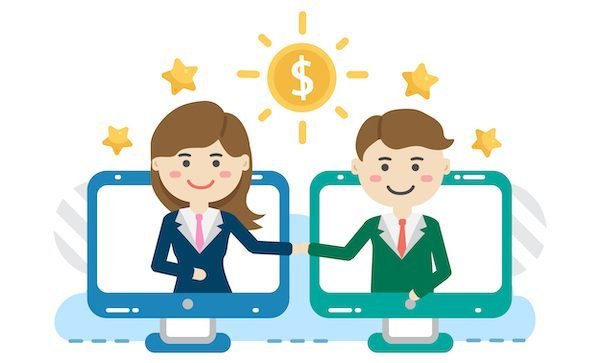 Conclusion
Product demonstrations in general are cut out for improving brand awareness and increasing the chance of sales of your product. A unique connection is established between the customer and product through product demos as they experience the advantages. It also allows your business to build credibility and accountability faster, seeing is believing!
Showcasing the features and bringing your product to life influences the customer's decision-making in a positive way to ensure they are leaning towards using your service. It is also an assured way to get one-on-one time with a hot lead, offering a high chance of converting. In other words, a product demo is a clear-cut marketing strategy to gain definite leads and clients.